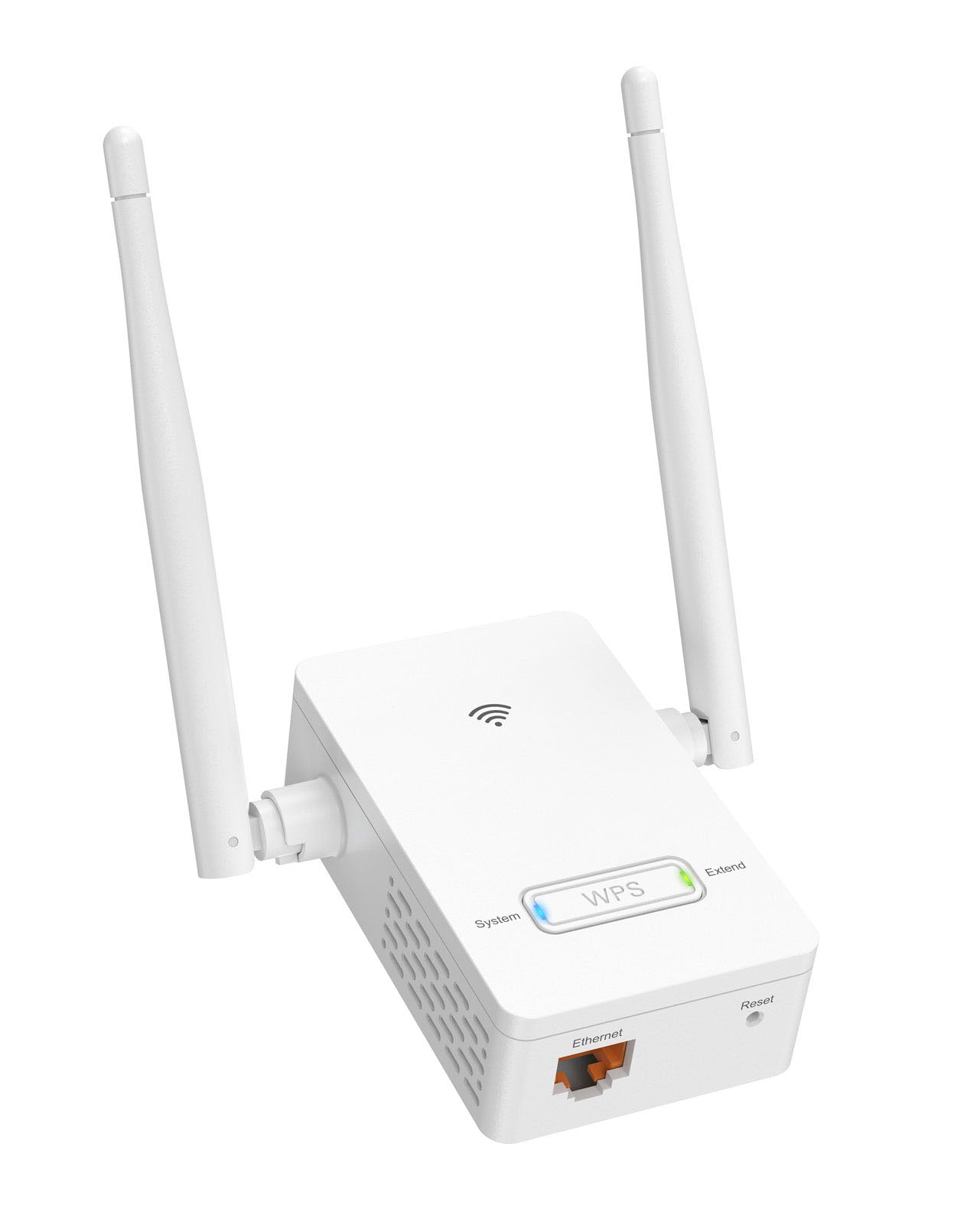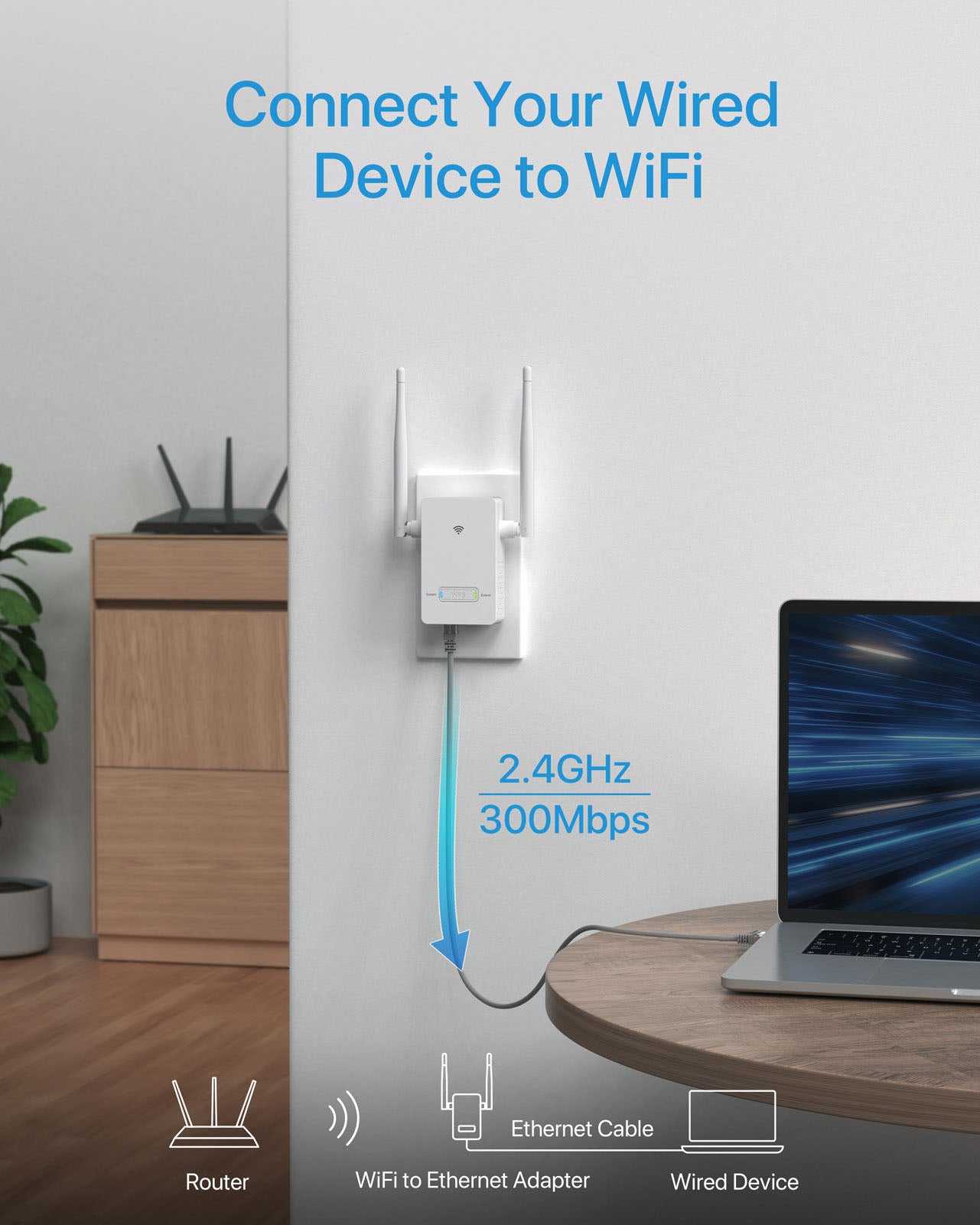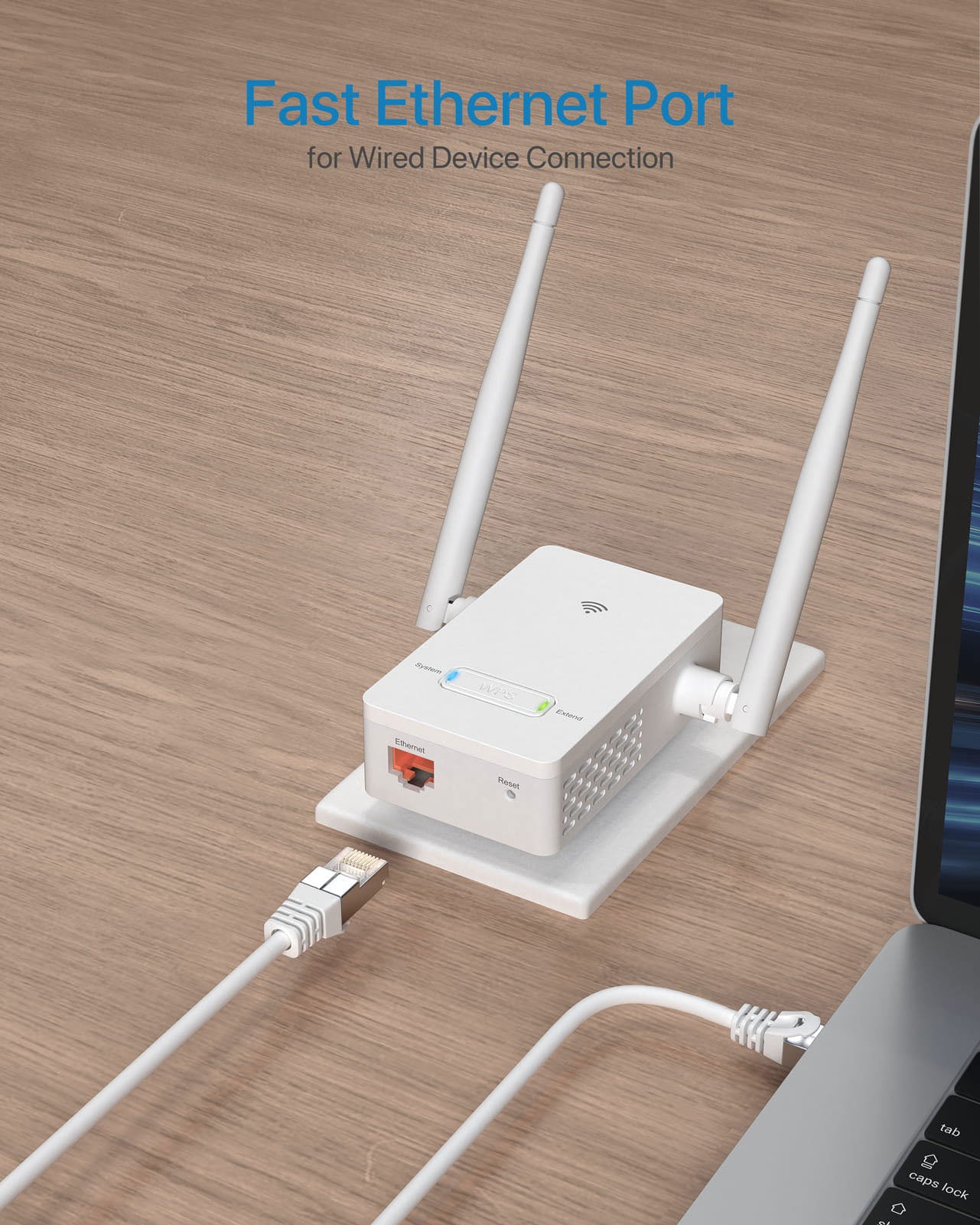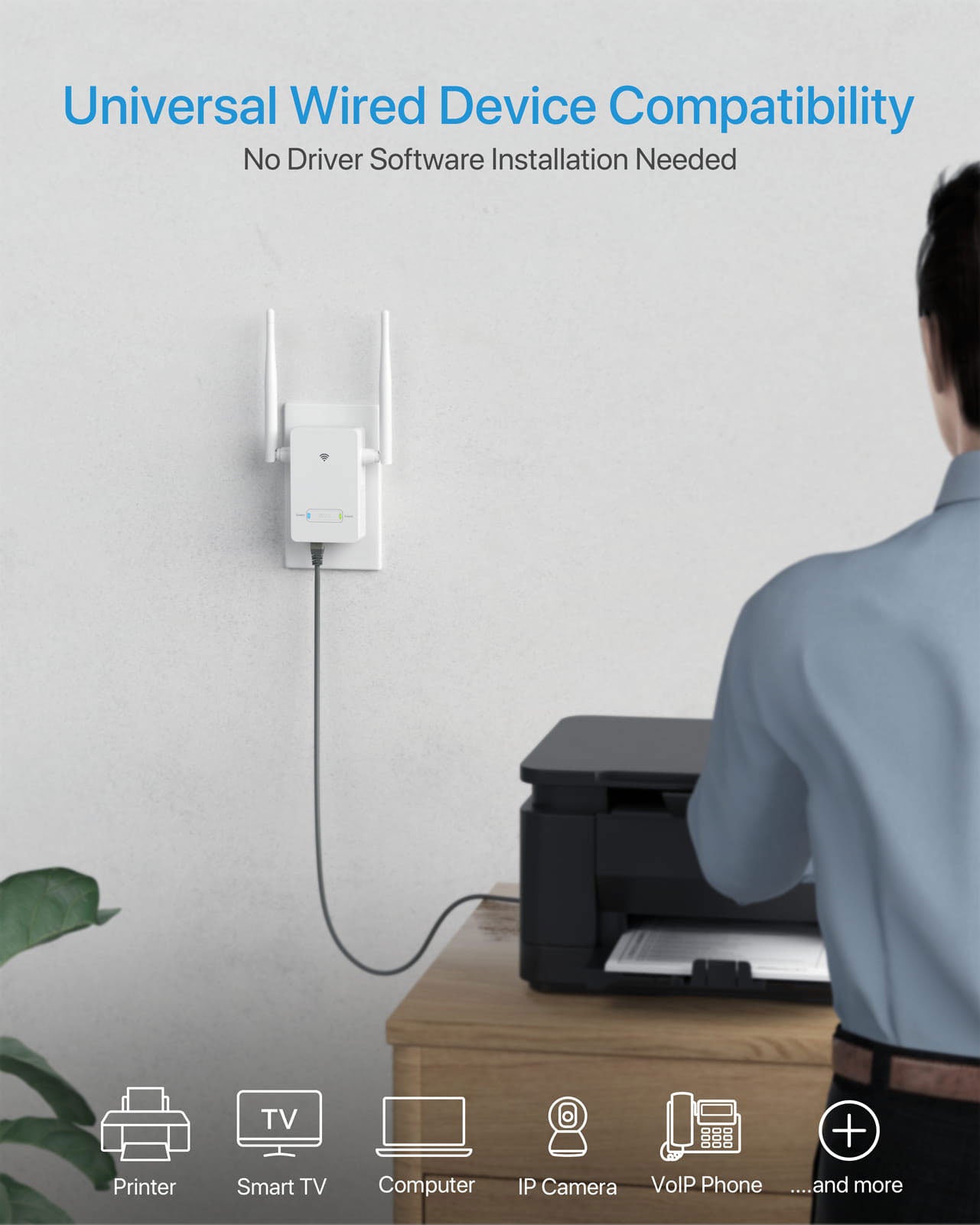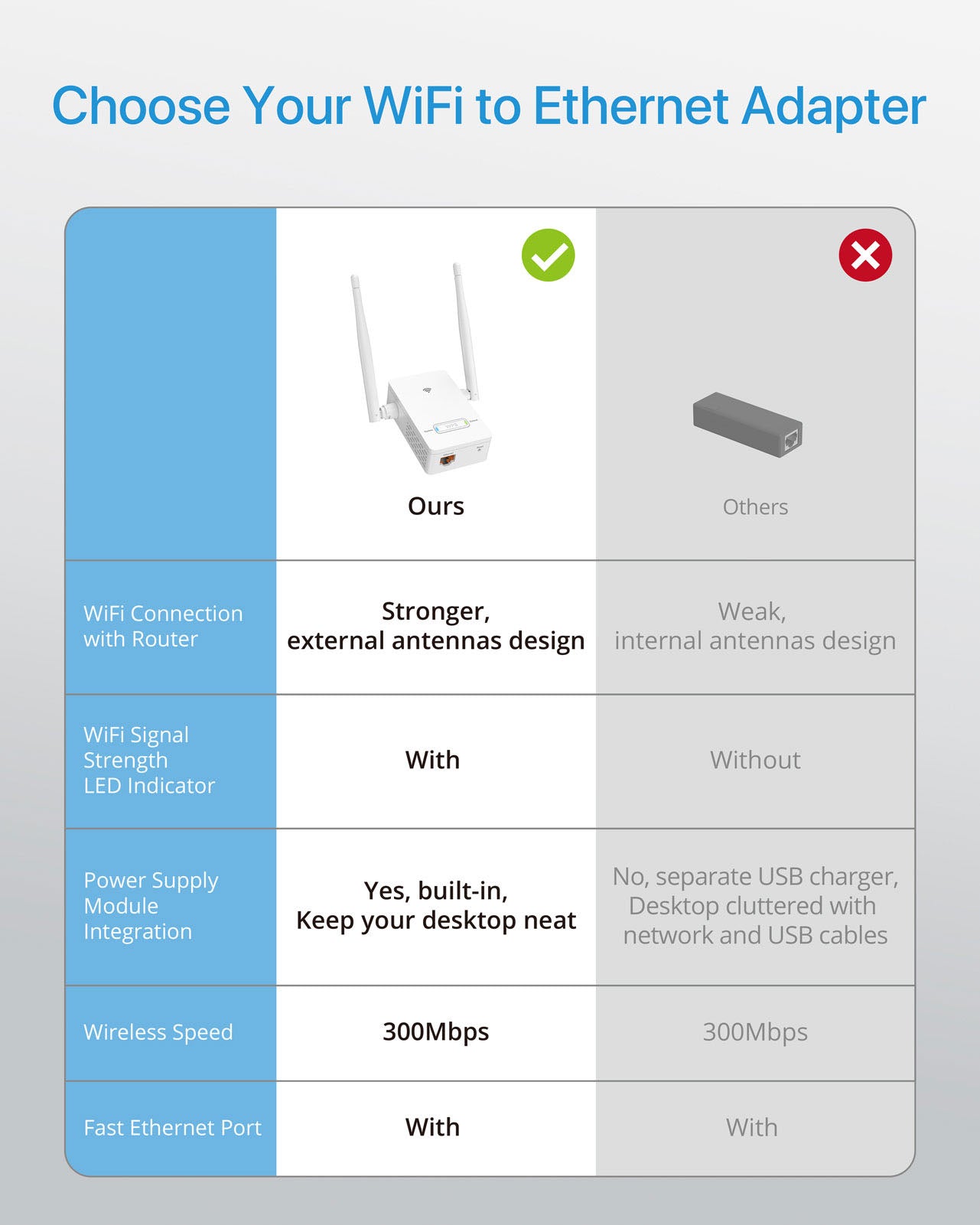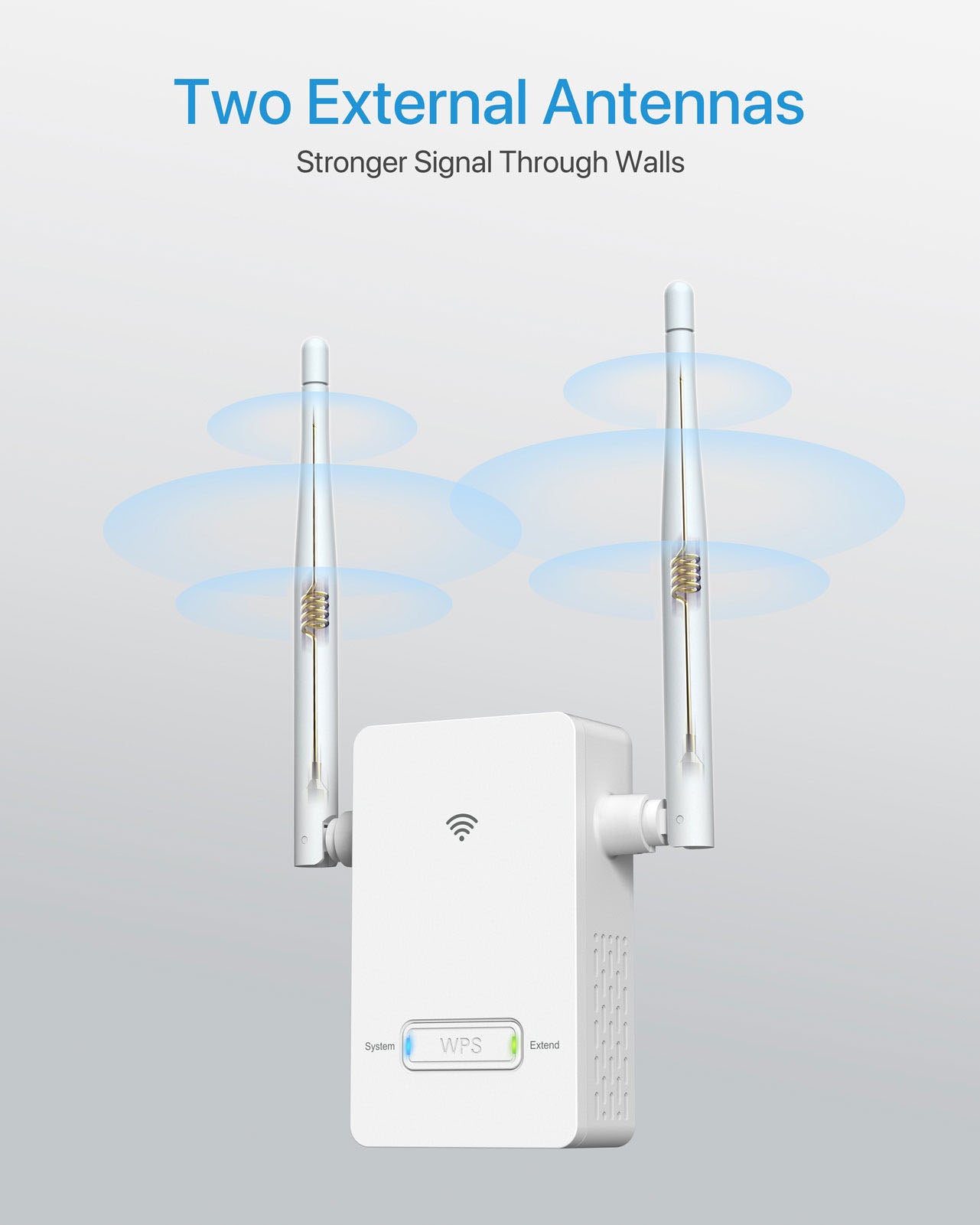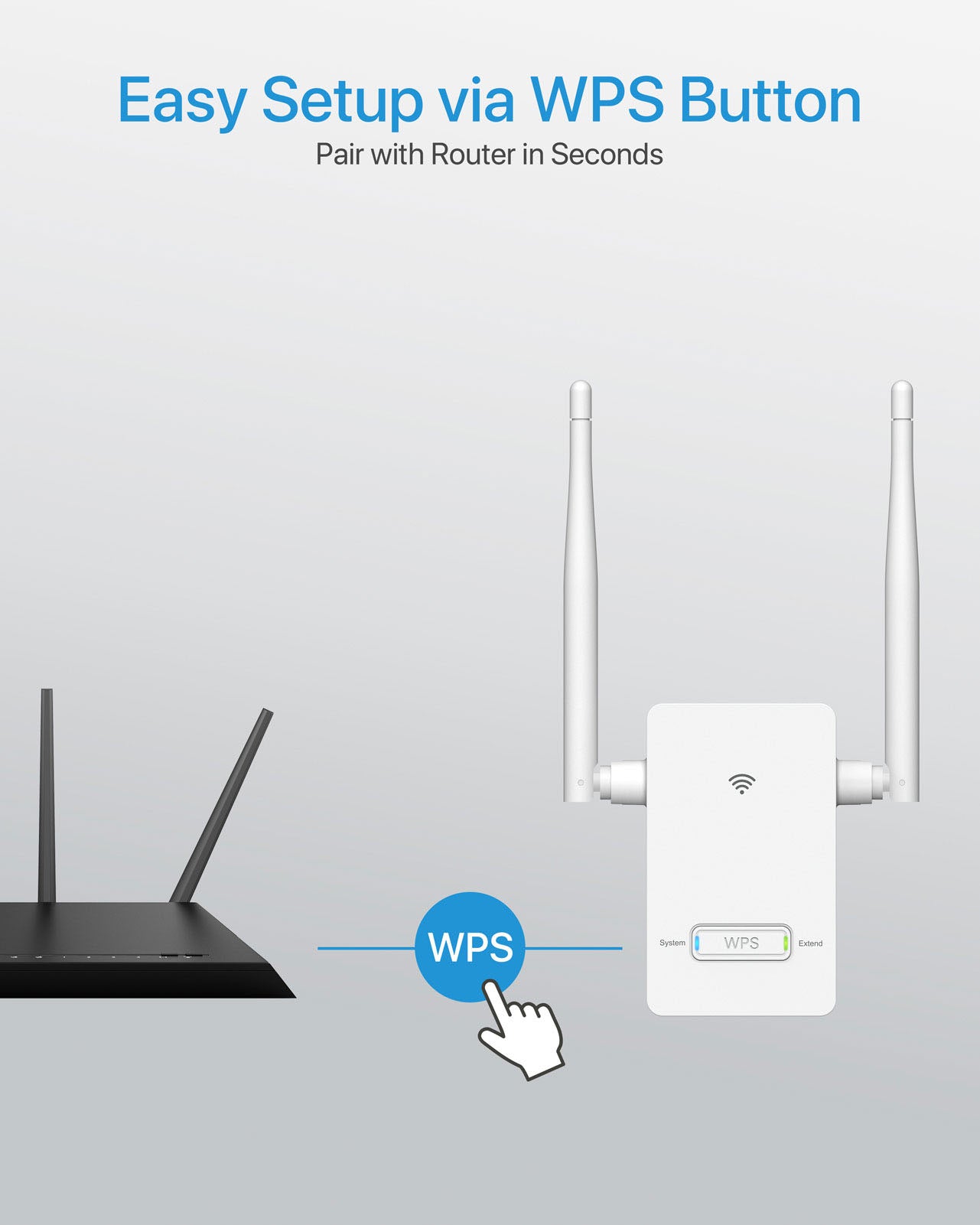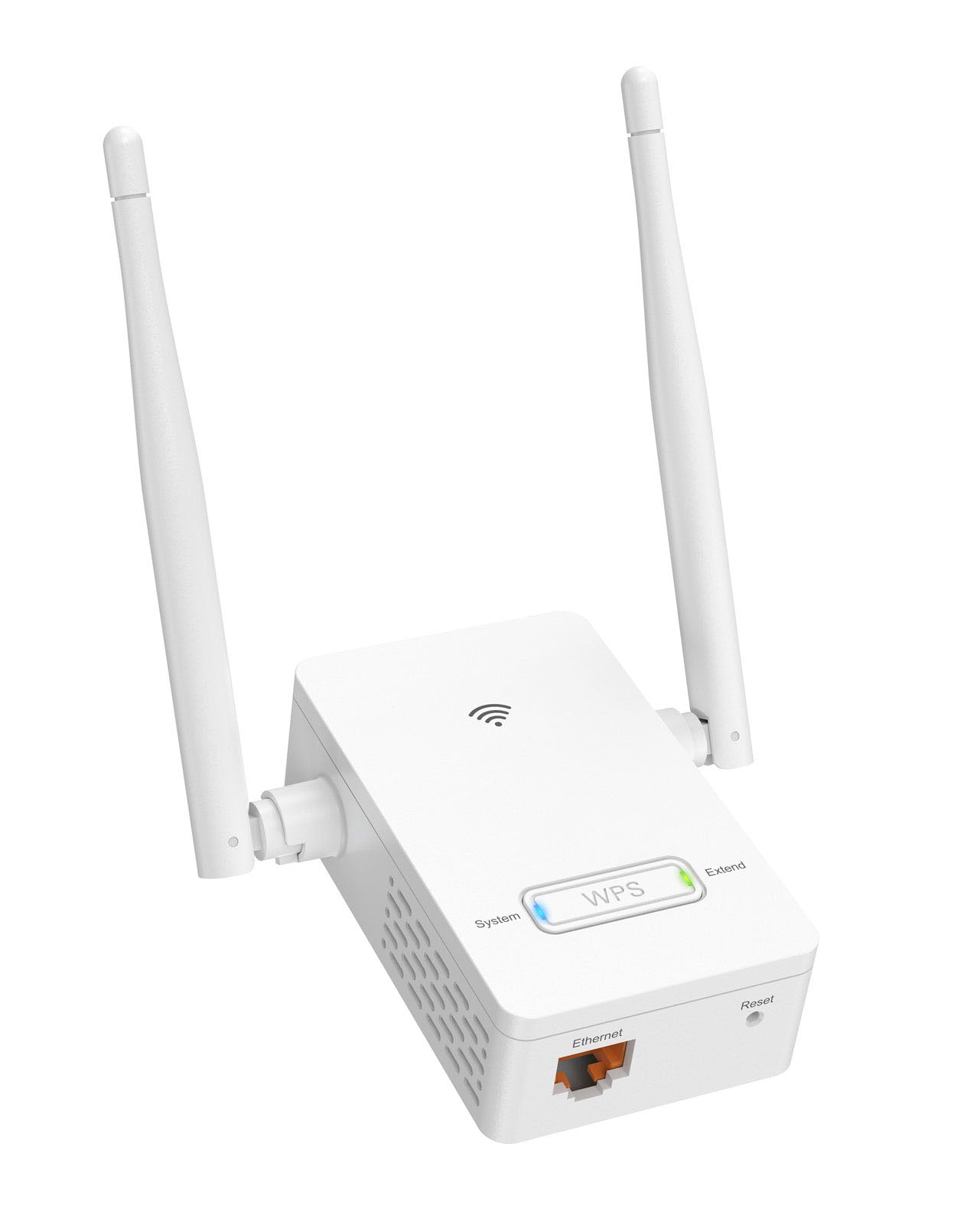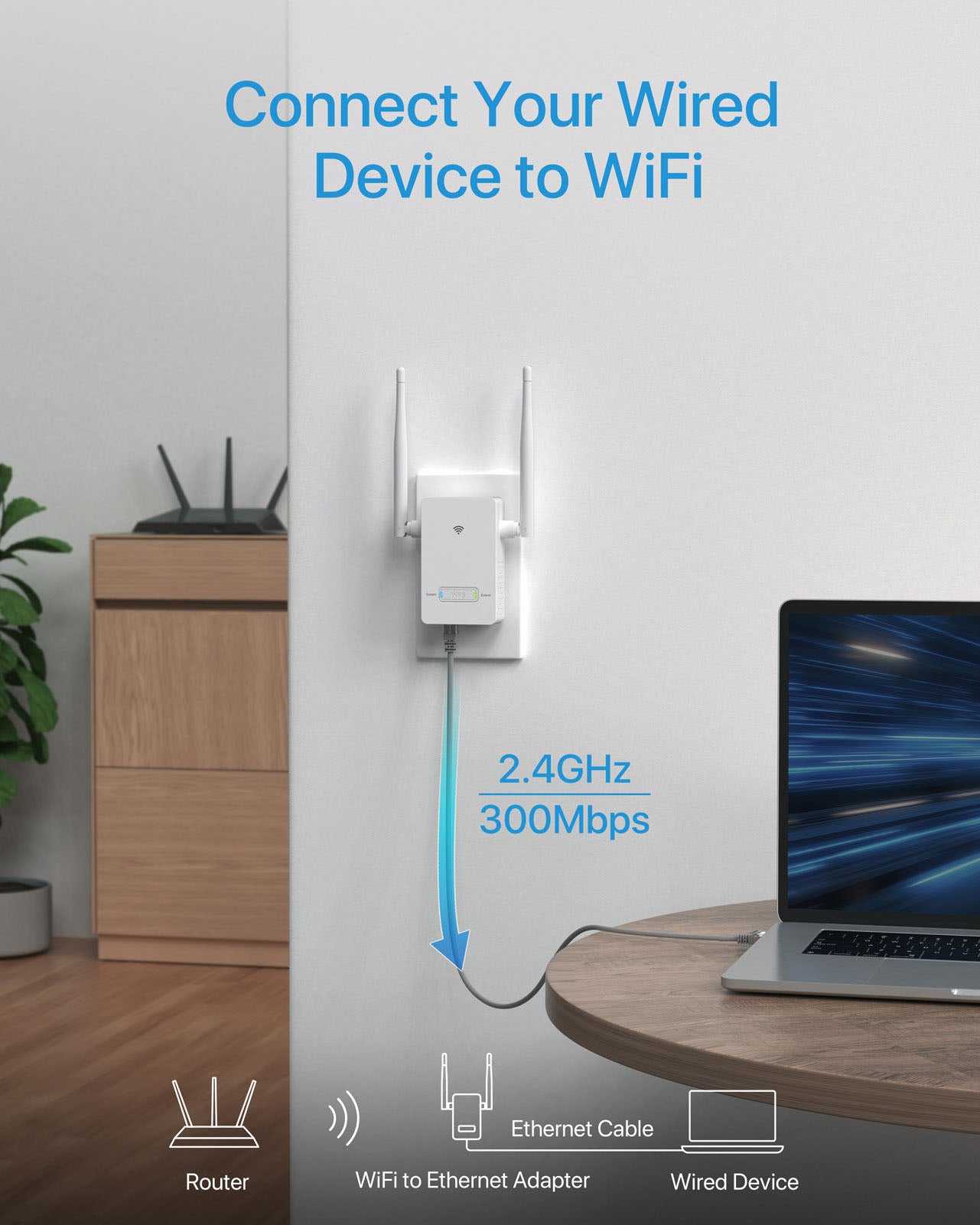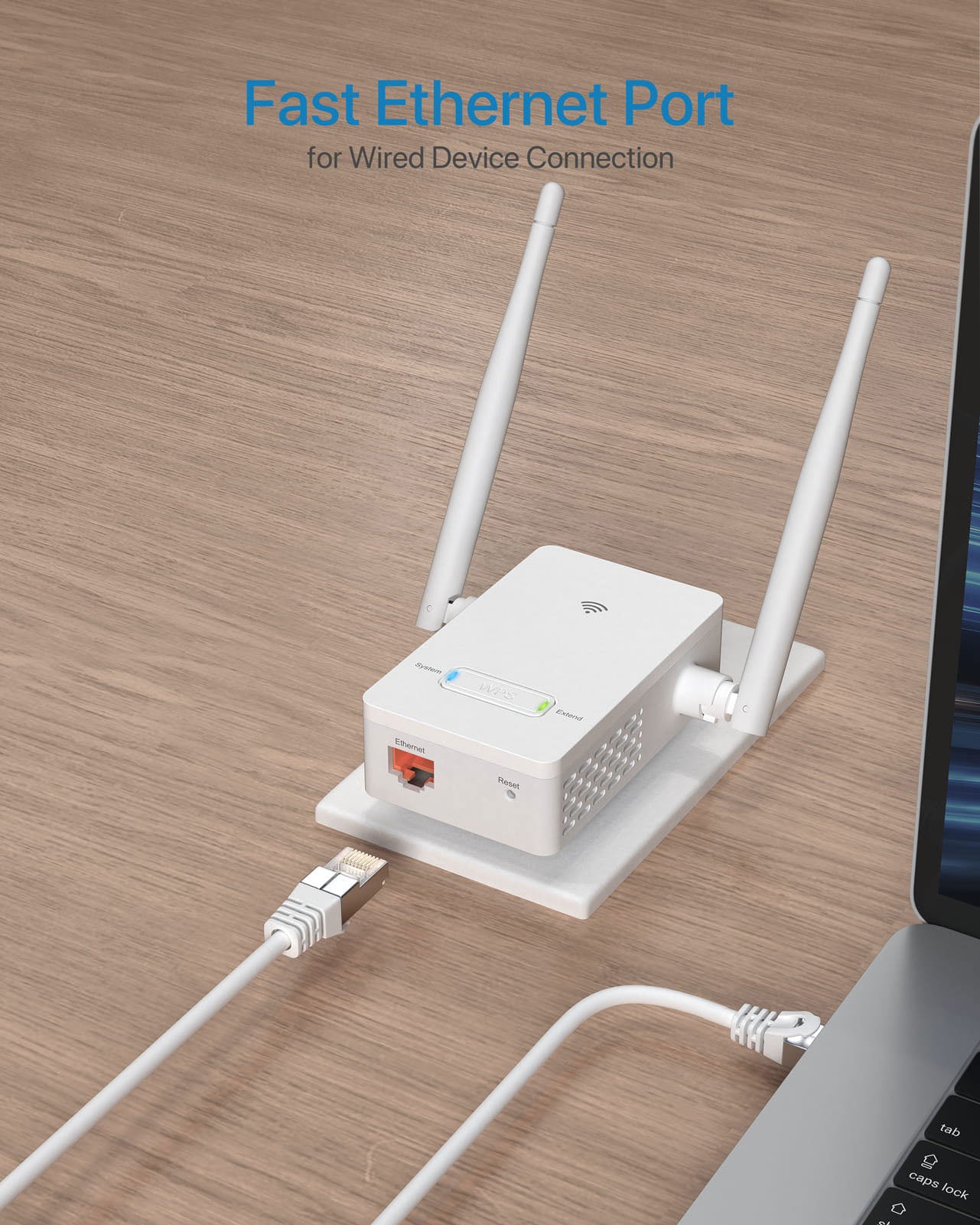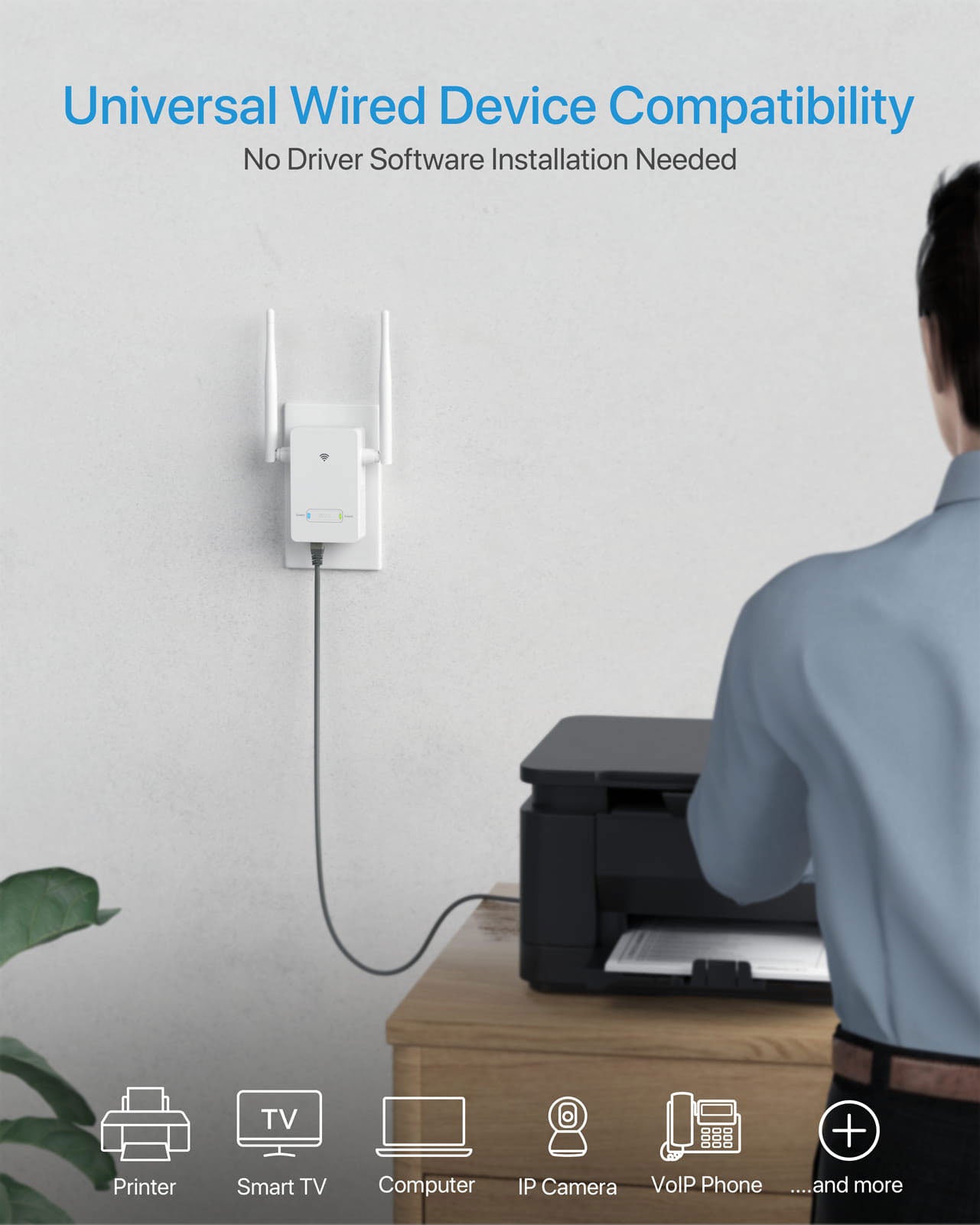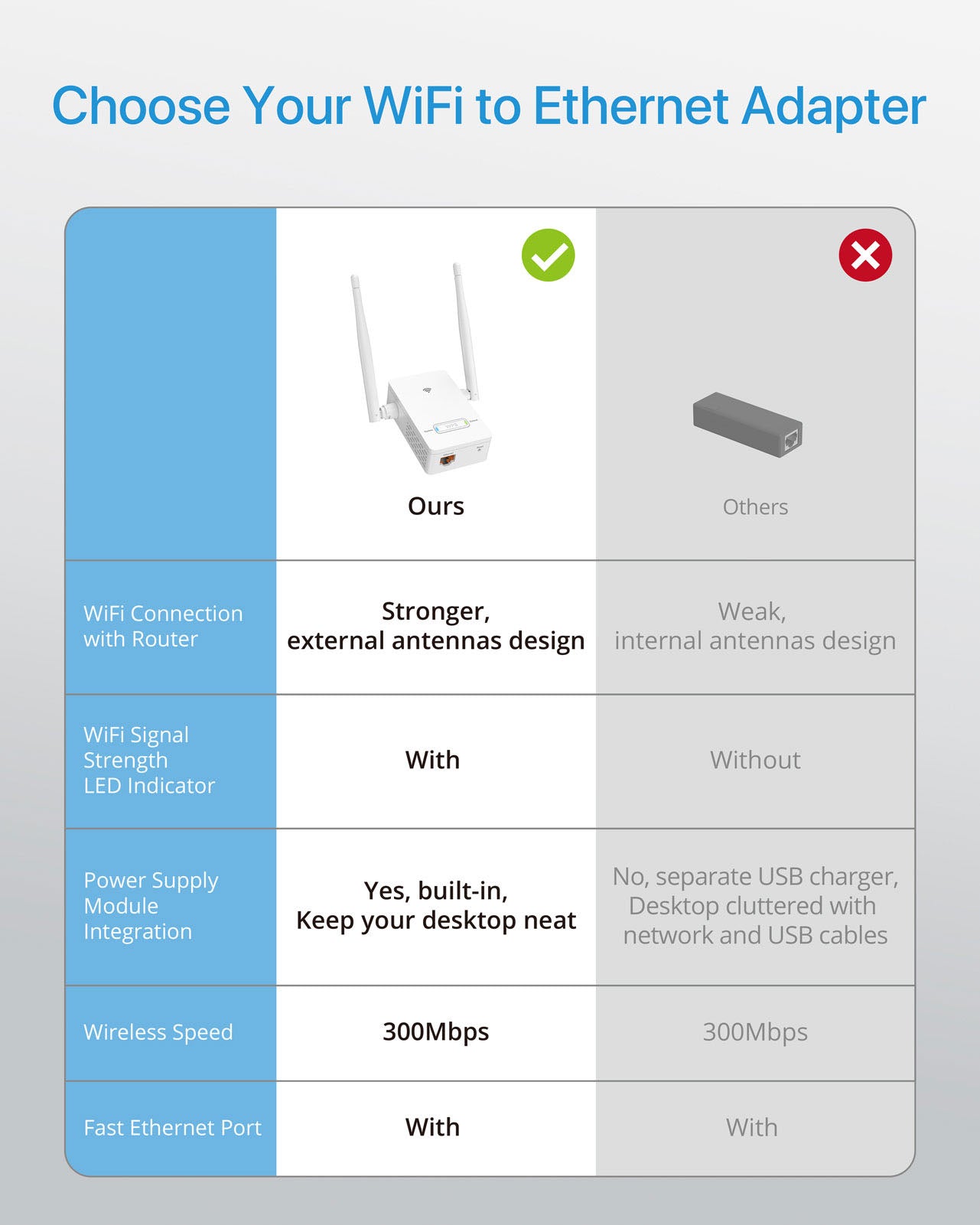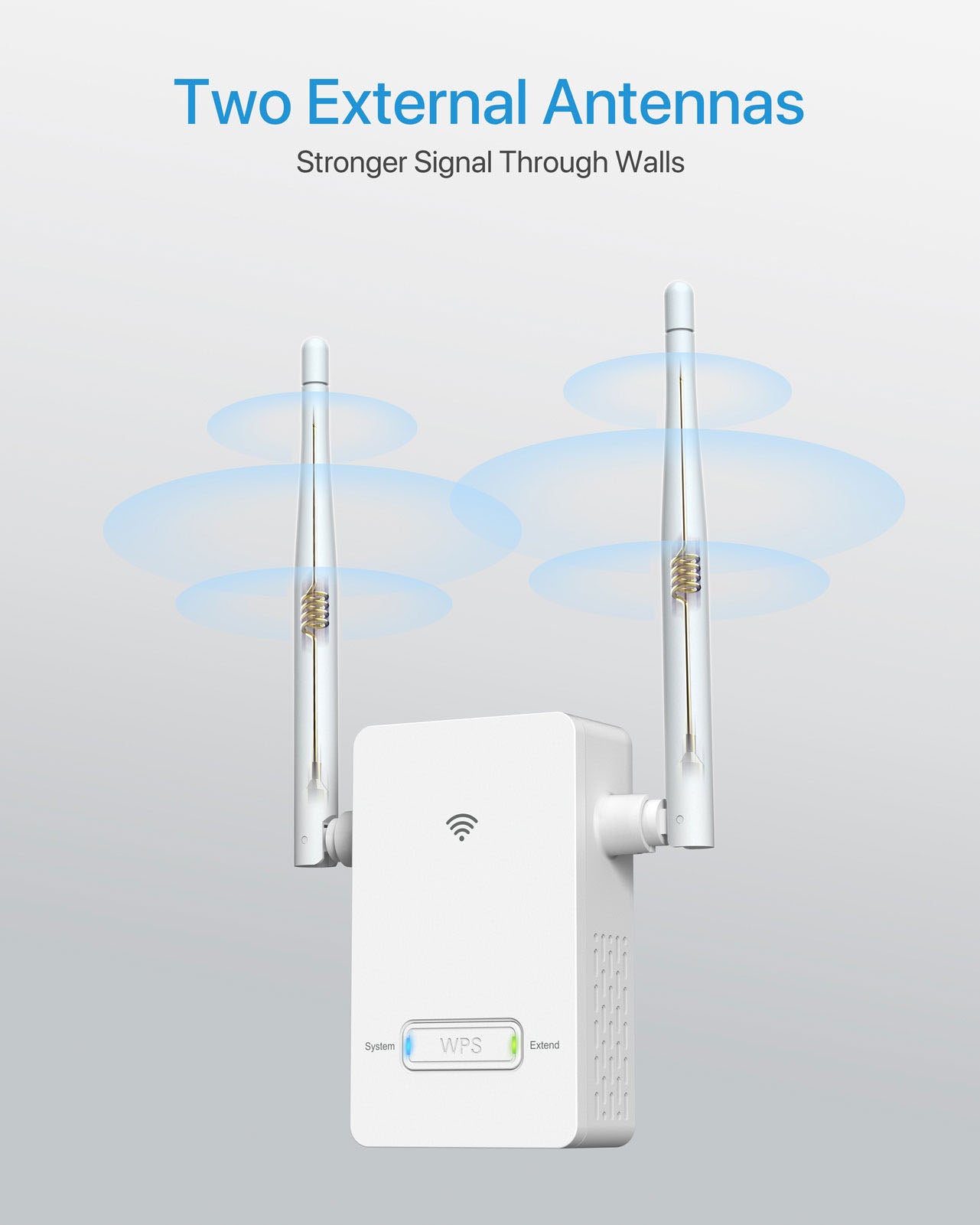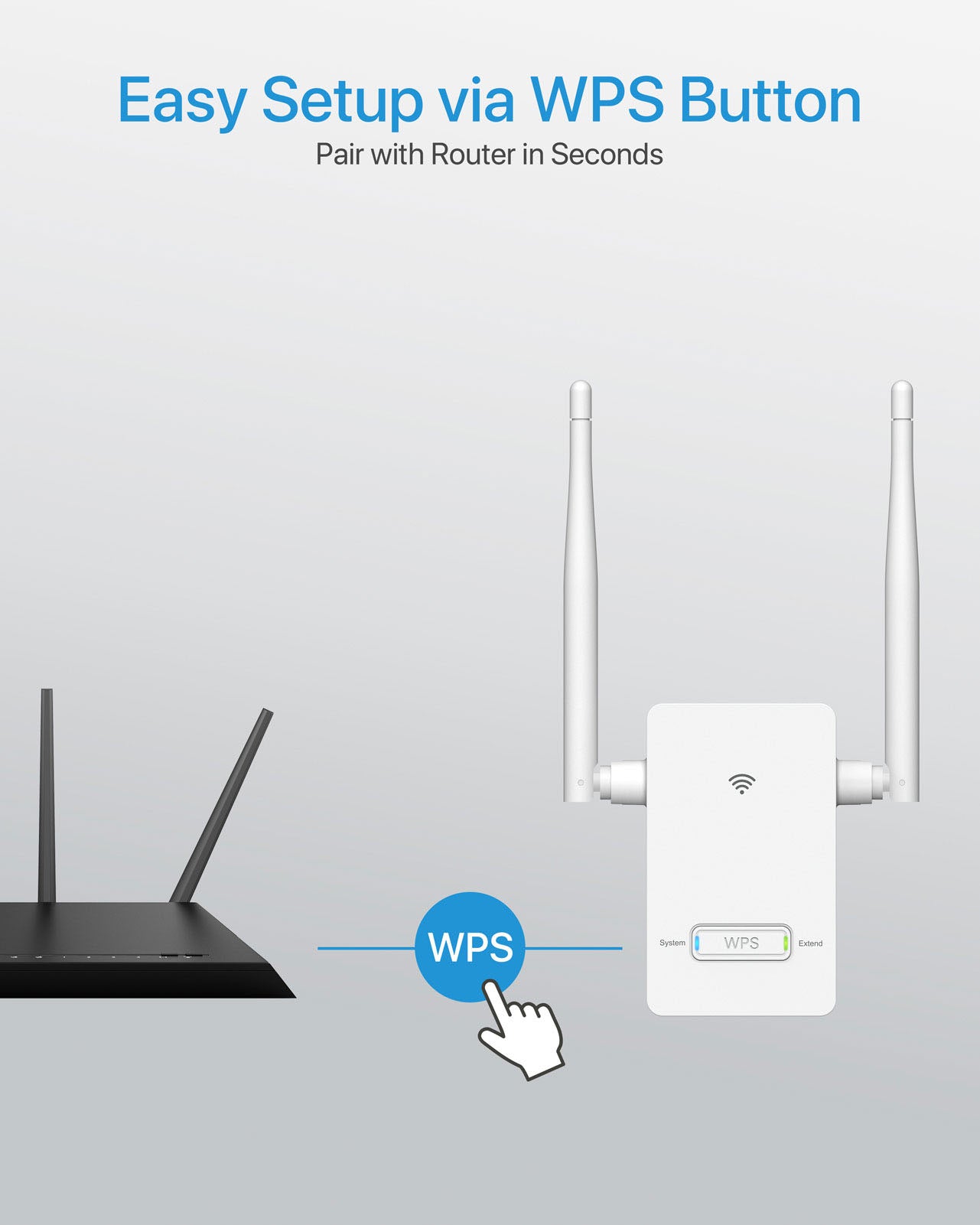 BrosTrend WiFi to Ethernet Adapter, Basic Version, N300 2.4GHz Supported
·Connect Your Wired Device to Wi-Fi: This WiFi to Ethernet adapter picks up the wireless signal from your router and delivers a flawless Ethernet connection for your wired device
·Fast Ethernet Port: Once connected to the 100Mbps RJ45 Ethernet port of this wireless bridge, your LAN-only device will have Internet access instantly! This WiFi to wired Ethernet adapter is a perfect solution to make your device online
·Universal Compatibility: Supports smart TV, printer, camera, desktop, laptop, computer PC, VoIP phone, Blu-ray player, audio and video player, Raspberry Pi, game console, Xbox, etc. Driver-free for setup
·Wall Plug Design with Power Supply Built-In: This WiFi to Ethernet converter keeps your place neat as no separate power charger is needed. Get rid of extra power cables in your place. Compatible with power voltage range of 100V-240V
·External High Gain Antennas: Receive stronger WiFi through walls and deliver faster speeds for streaming, printing. Your ideal WiFi adapter for TV and other wired devices with an Ethernet port. Supports wall plugs and sockets of US standard
·Easy Setup: Pairs with your home router via WPS or WEB UI method. Works with any Internet Service Provider and any WiFi routers or gateways
Connect A Wired Device to WiFi
BrosTrend Ethernet to WiFi adapter connects your wired device to your home WiFi network. It is compatible with a variety of wired devices, such as:
• Smart TV, TV Box, Android Box, Blu-ray player, Streaming Media Player, Audio / Video Player (AV Player), Satellite Receiver.
• Printers, such as laser printers and inkjet printers from brands of HP, Brother, Canon, Epson, Ricoh, Mutoh, etc.
• Security camera system, such as DVR.
• VoIP phone.
• Laptop, desktop, computer, PC for all operating systems, such as Windows 11/10/8.1/8/7/XP/Vista, Linux, Unix and Chrome OS.
• For MacBook Pro, MacBook, MacBookAir, iMac, Mac mini, Mac Studio, Mac Pro with ANY versions of macOS, including major versions from 10.11 to 13 and later, such as El Capitan, Sierra, High Sierra, Mojave, Catalina, Big Sur, Monterey, Ventura and later versions. Your MAC needs to have an Ethernet port to work with this WiFi to Ethernet adapter.*
• Game Console, such as PlayStation, Xbox, Nintendo Switch, and Nintendo Wii.*
• Any other wired devices in your house, such as ViewClix and MUCH MORE.
With an elegant wall-plug design, it can easily blend into your existing home decor and keep your place neat.

*In case your device has a built-in Ethernet port, you can directly connect it to this BrosTrend WiFi to Ethernet adapter for an Internet connection. In case your device does NOT have a built-in Ethernet port, you need to add an adapter (such as a USB to Ethernet adapter or USB C to Ethernet adapter) to your device and then connect to this BrosTrend WiFi to Ethernet adapter.
Excellent Signal Reception
With a multi-angle rotatable design, two pieces of external high-gain antennas pick up excellent WiFi signals from your wireless router, thus delivering a stronger connection than peer products with only internal antennas.
Use It with Confidence
Smart LED light indicates its wireless signal reception strength from your WiFi router. By reading the color of the smart LED light, you can easily find a suitable location to install your WiFi to Ethernet adapter in your place.
Works with Any Routers
This WiFi to Ethernet adapter works with any WiFi routers or gateways whether purchased separately in a store or provided by an Internet Service Provider.
Personal Data Secured
This WiFi to Ethernet adapter supports the advanced WPA-PSK/WPA2-PSK encryption, which is designed to protect your privacy. You can add WiFi to your wired device without sacrificing your data security.
Super-easy Setup
Installation is straightforward via the WPS button method. You can also set it up via the WEB UI method if the WPS function is not available on your router. The WiFi to Ethernet adapter is your ideal solution to connect your wired device to WiFi.
N300 WiFi to Ethernet Adapter,
Basic Version, Model AC9
AC1200 WiFi to Ethernet Adapter,
Advanced Version, Model AC7

5GHz Supported

No

Yes, 867Mbps on 5GHz

2.4GHz Supported

Yes, 300Mbps on 2.4GHz

Yes, 300Mbps on 2.4GHz

Ethernet Port

1 X 10/100Mbps Fast LAN Port

1 X 10/100Mbps Fast LAN Port

Antenna Quantity and Type

2 X External Antennas of 4 dBi,
Angle-Rotatable
2 X External Antennas of 3.5 dBi,
Angle-Rotatable

Setup Method

WPS, WEB UI

WPS, WEB UI

Driver-free Setup 

Yes

Yes
Life saver
Working from this is a necessity. Running wires through wall or laying them across the floor is just a hassle best avoided. To work from home you need to have your comp hard lined to the internet. Well these works just as good without all the ridiculous cords running through the house.